Inspiring & Authentic
Why are we secretive about Kitesurfing spots in India? To keep the experience Authentic. Our chosen locations have wind, clear blue water, lagoons & waves backed up by an experienced & helpful support team. You can contact us if you have an inquiry about Kitesurfing Holidays & Trips
INDIA IS MORE THAN A KITESURFING DESTINATION BUT ONE OF THE BEST FOR SURE
Makes us feel like true explorers, with so much to offer. Let's indulge in the ancient history which brings in the fabulous architecture with monuments to ogle at or the pristine coastline left to seclusion. The hustle bustle of cities with interested modes of transport which take us out into rural villages where the hospitality is limitless. But the main show, clear blue waters, flat water lagoons, amazing surf & just us to fill the space.
REACHING THE REGION WITH THE BEST WIND FOR KITEBOARDING IN INDIA
International travellers can Land in one of many international airports in the country, we advise booking your flight to Chennai International Airport as there are direct flights from Chennai to the closest domestic terminal. International Airports closest to our location are
Chennai International Airport (MAA) | 6 hour drive to our location
Trivandrum International Airport (TRV) | 7 hour drive to our location
DOMESTIC AIRPORT TERMINALS TO AWESOME KITESURFING SPOTS IN INDIA
The closest domestic airport terminal to these awesome kiteboarding locations are;
Madurai Domestic Airport | 3 hour drive to our location (info)
Tuticorin Domestic Airport | 3 hour drive to our location (info)
Tiruchirappalli Domestic Airport | 4 hour drive to our location (info)
TURN KEY BOOKING OF FLIGHTS & TRANSPORT
Our travel desk can facilitate the best value & quickest travel from your origin destination to our Kiteboarding spots of the season. Cheap flights, Car hire, Airport transfers or pre & post Kite trip accommodation with visits to important heritage monuments. (email: booking@quest-asia.com)
SWAMI'S BAY
Our base camp, with fantastic conditions for all levels & styles of Kitesurfing. A picturesque memorial faces the clear blue bay harbouring 3 islands. Free-ride, Freestyle or Wave-style riding this is an epic spot for all disciplines.
LANDS END LAGOON
Shallow flat water lagoon on one side & a rodeo wave spot on the other, besides the feeling of being in an Indiana Jones & Lara Croft setting.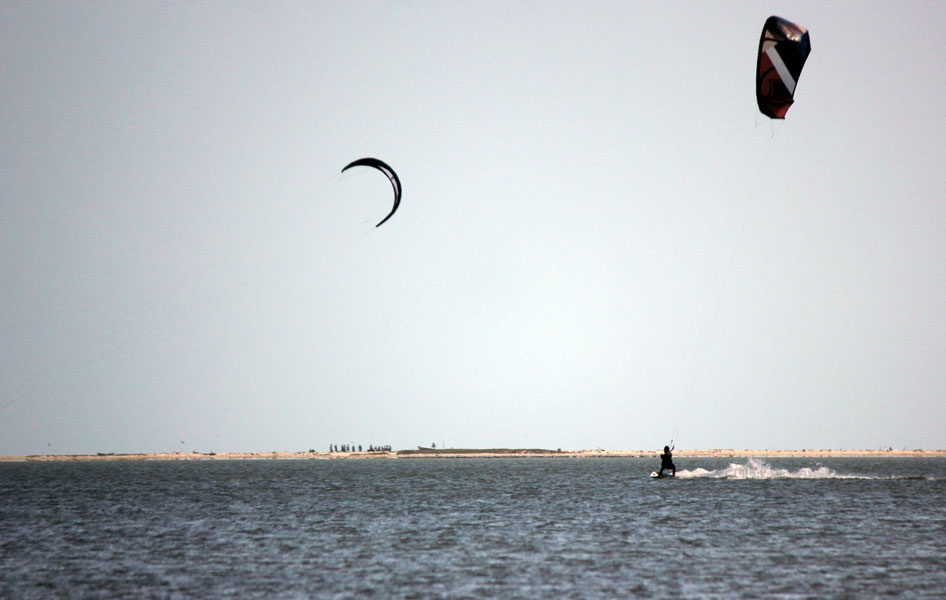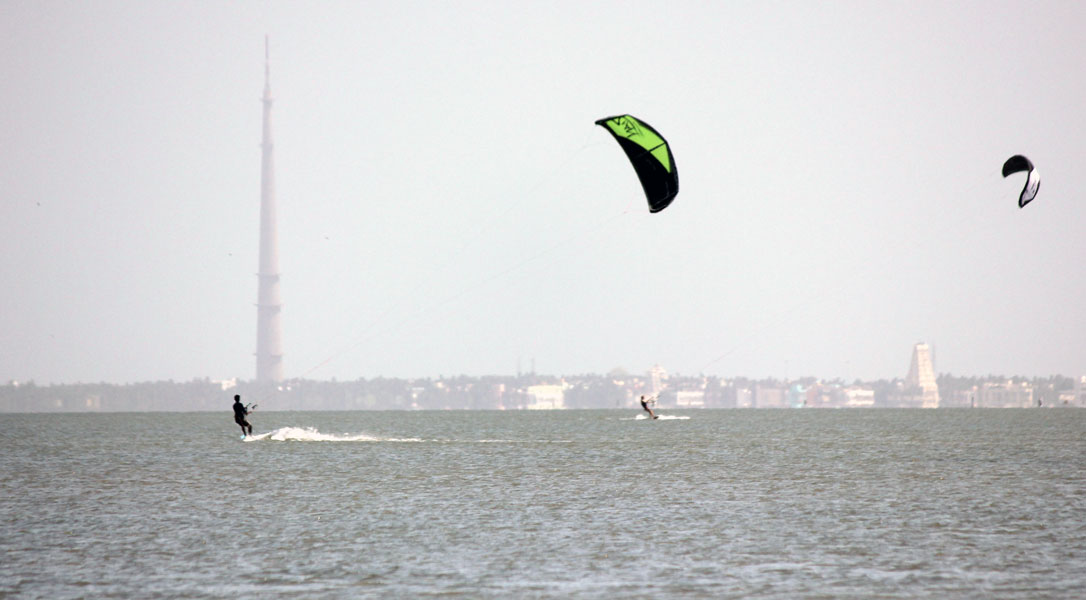 FISHERMANS COVE
Flat water lagoon with a lot of character, excellent place to practice freestyle or go for an exploratory free-ride session around the cove.